Regular price
$999.00 USD
Regular price
Sale price
$999.00 USD
Unit price
per
Offer
Sold out
See Your World Anew
PeopleLink's 4K Auto Frame Camera boasts a 4K output, 96dB speaker, Bluetooth and WiFi connectivity, and advanced microphones. You can easily connect to any device with HDMI 2.0 and USB 3.0 outputs, and with a Beam Forming microphone and audio pickup distance of 6 meters, your voice will always be crystal clear. So say goodbye to blurry and muffled video calls and hello to professional-grade video conferencing with PeopleLink.
---
Fast, Free Shipping
Easy Returns
---
View full details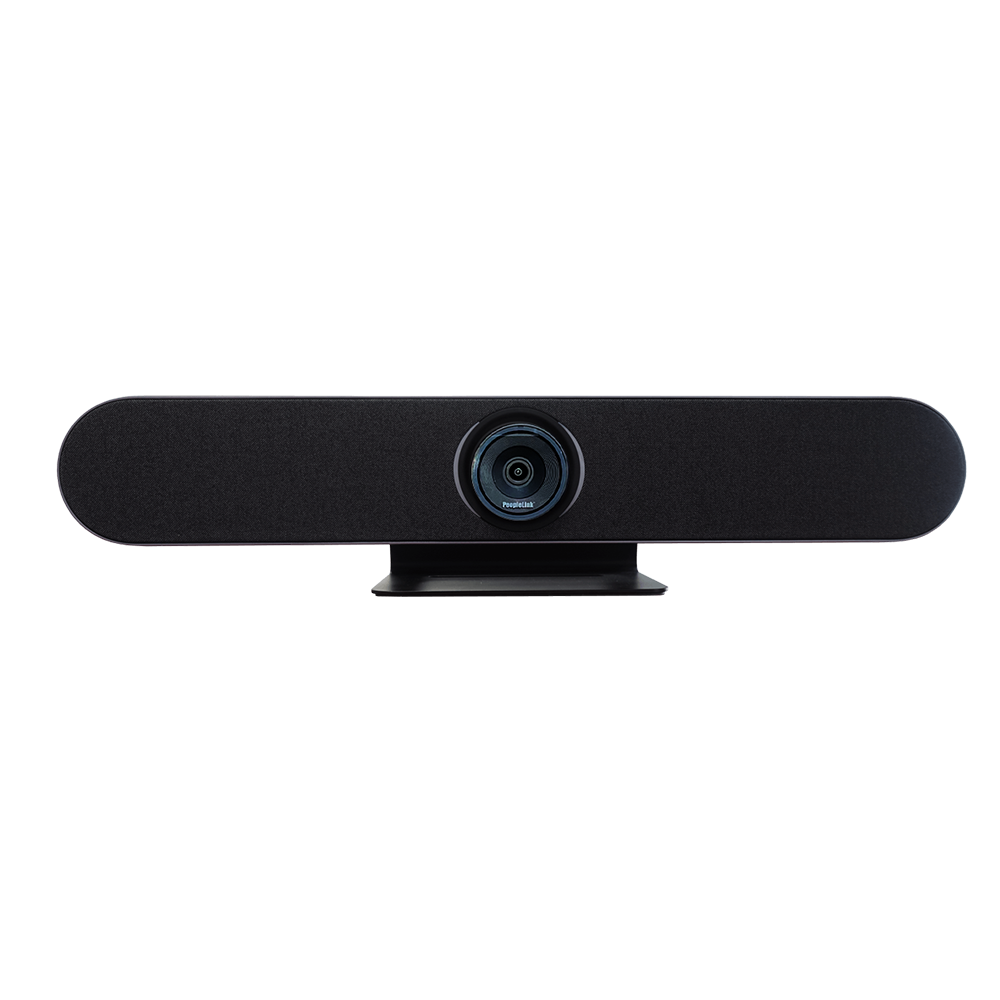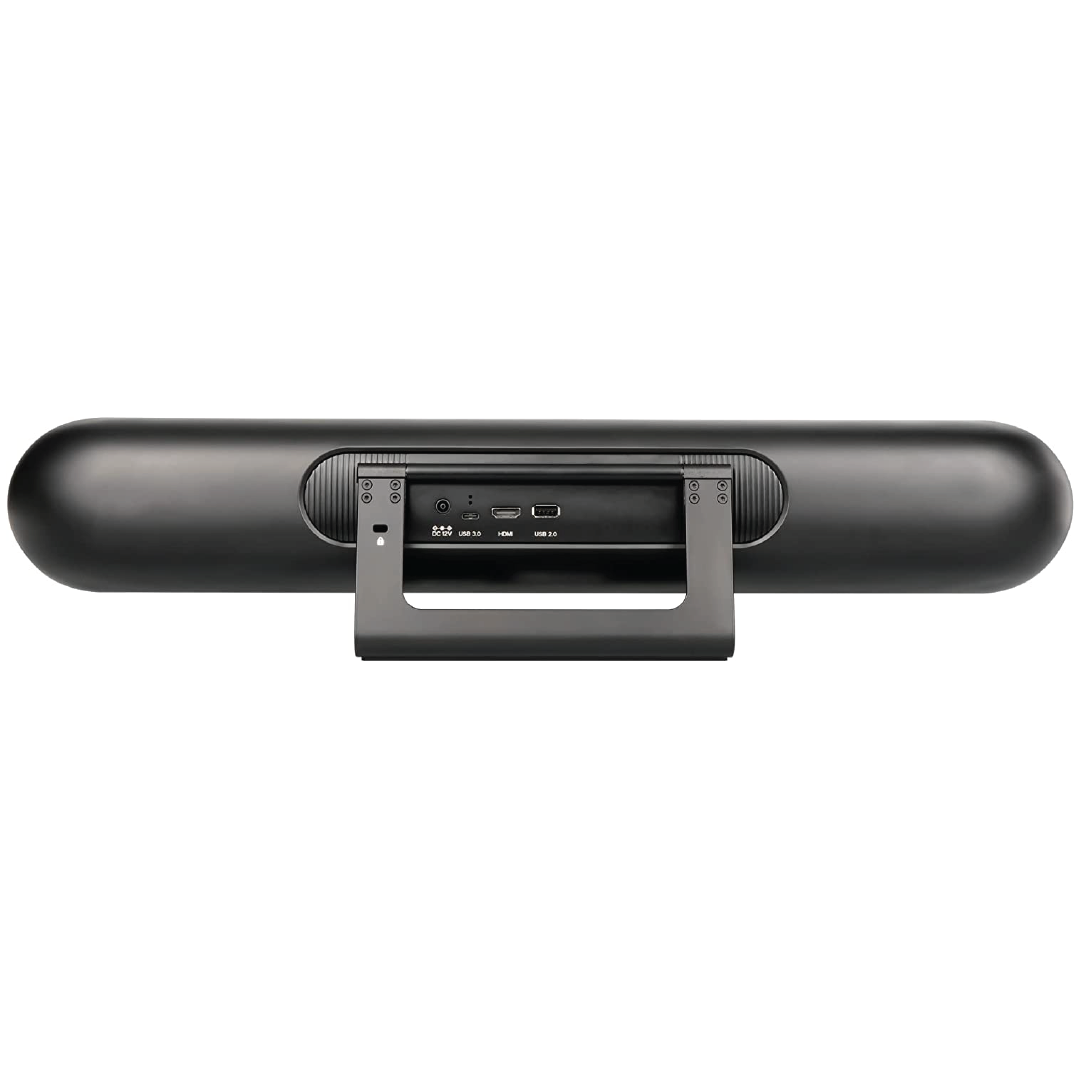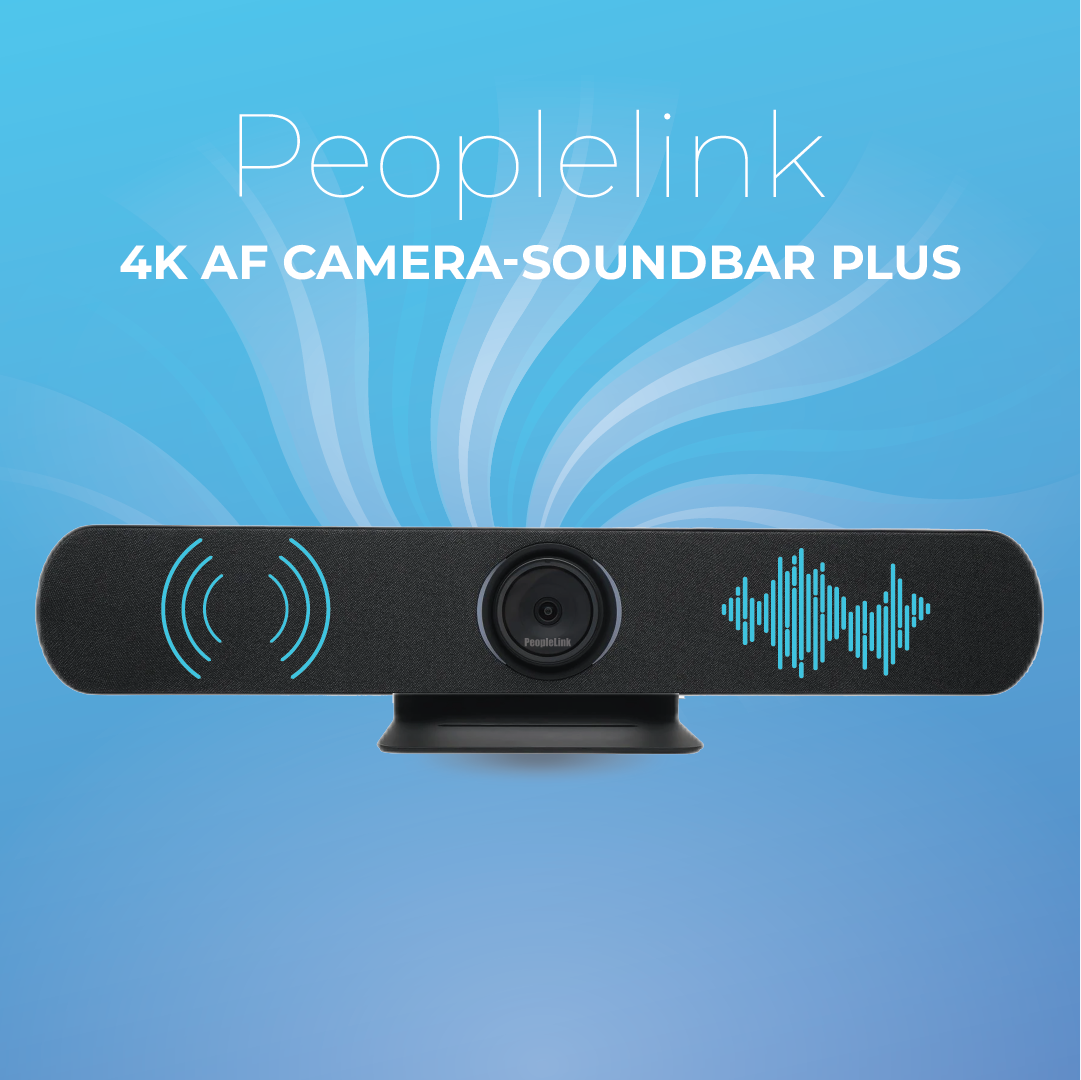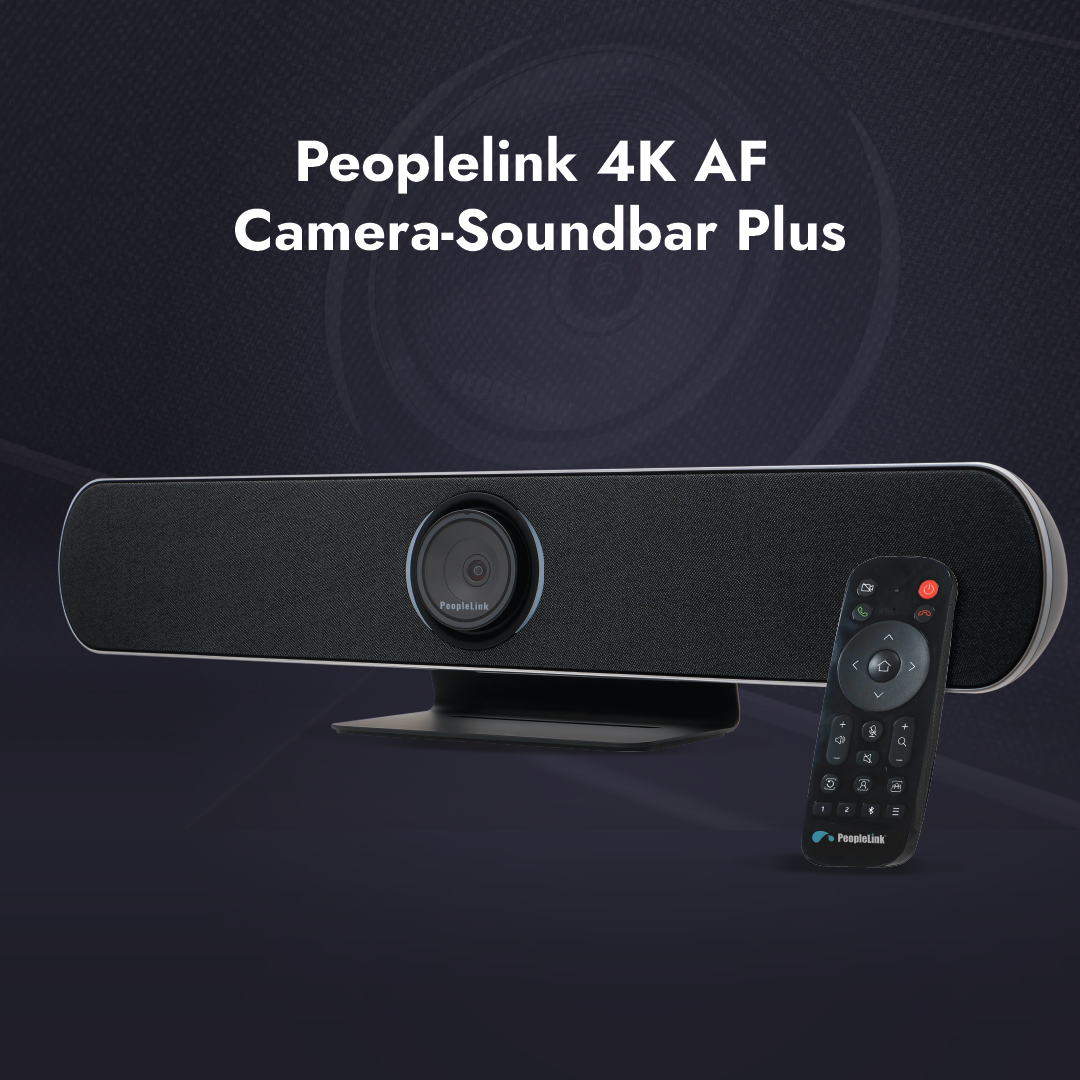 4K UHD Powerhouse: Pro-level Video Calls
The PeopleLink 4K AF Camera-Soundbar Plus is equipped with intelligent analysis technology. This advanced feature combines audio positioning and video analysis to automatically switch between close-up and full-view images, ensuring the speaker is always apparent in the frame. With PeopleLink's innovative solution, meeting attendees can focus on the conversation while capturing every moment effortlessly.
Unforgettable High Definition – 4K UHD

The camera has a high-quality sensor that captures images with an ultra-high resolution of 4K at 30 fps. It's also compatible with resolutions like 1080P and 720P to meet different user needs.
A Vision That Goes Beyond - Wide FOV 121°

The camera has a wide 121° field of view, 5x zoom, and an electric head that moves horizontally and vertically by ±15°, making capturing clear images of all the conference participants effortless.
No Fuss, All Fun: Embrace the Plug and Play Efficiency

Connect with ease using a simple plug-and-play USB Interface for Computers and Displays: no messy wires, accessible video communication, and lower learning costs.
Dive into the World of Intelligent Analysis

The speaker is always visible in the scene thanks to an integrated intelligence analysis algorithm, listening to the speaker's position, automatic participant framing, automatic speaker tracking, and switching the speaker screen.
Beamforming Microphone: Your voice, amplified

There are four built-in Beam Forming (BF) microphones with a 6-meter pickup range. Directing the microphone to the speaker allows for greater sound quality, precise communication, and a more authentic and richer voice.